Q1 is in the rearview mirror, and the events industry continues to build back strong!
There's HUGE demand for live events – because people crave authentic, shared experiences. Businesses see renewed value in gathering their teams to boost engagement, strengthen culture and communicate what's new with their products, services, and corporate strategies.
Here's a look at 7 Live and Virtual event trends you need to know for 2023: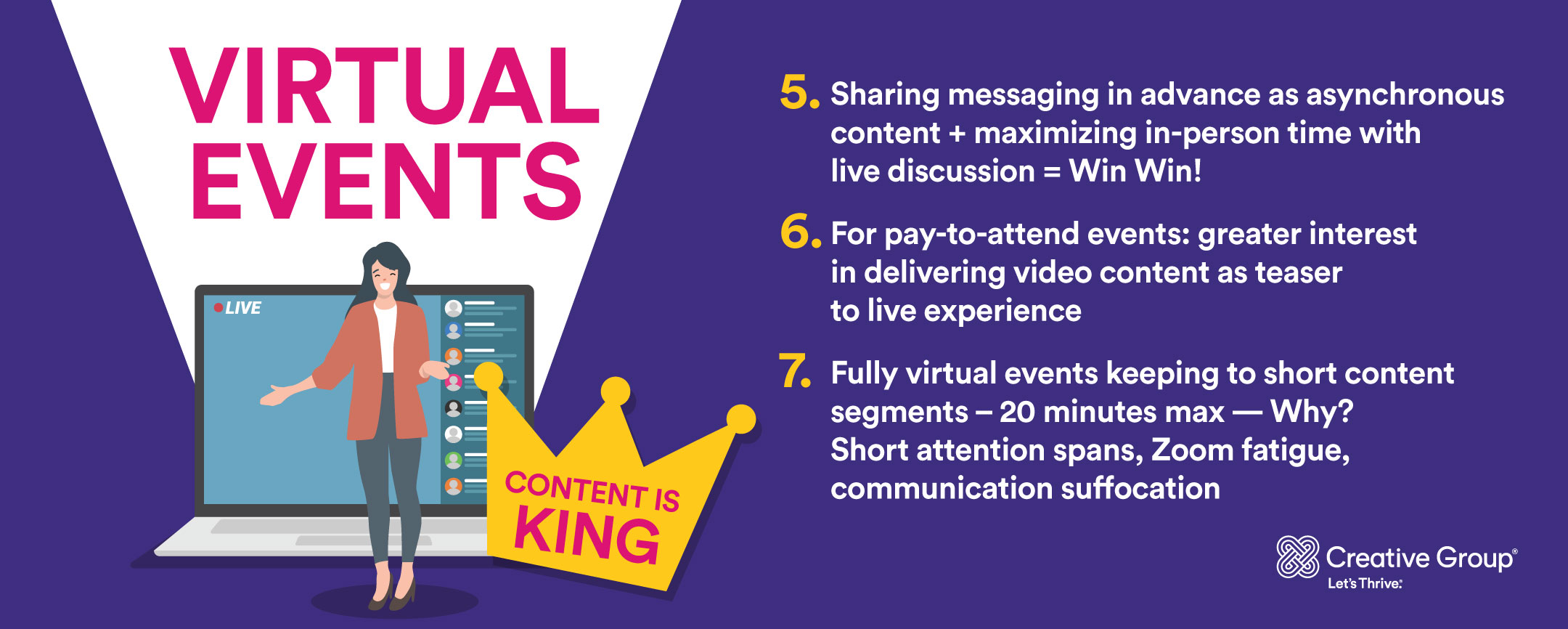 Need help navigating this new terrain?
Let's connect!